Who Said It — Donald Trump or This TV/Movie Character?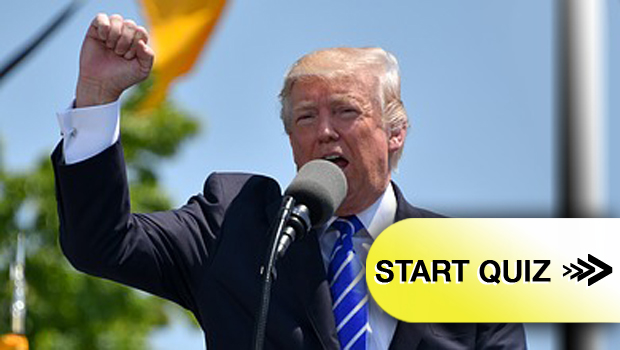 Source: Pixabay
President Donald Trump made waves in his campaign and career by saying totally outrageous things every opportunity he had. From comments about women's bodies to jokes about paralyzed reporters, his words have startled, angered and amused many Americans. Like fictional characters and brazen celebrities, the President of the United States lacks a filter. Some of these quotes are absolutely incredulous, and others are just entertaining – watching Trump at work is like watching a reality show that's terrible but addicting at the same time.
So can you match the quote to its correct author? See how well you know your President with this quiz. Don't be fooled, some questions may stump you while others will leave you truly dumbfounded.
Reader Interactions