This toilet paper is perfect for those who think President Donald Trump has a
potty mouth on Twitter
. A company called Toilet Tweets is selling rolls emblazoned with some of President Trump's more inflammatory pre-White House tweets for $12.00 a roll. Despite the price-point, the product seems to be hit on Amazon. The "Donald Trump Classic Tweets Toilet Paper" is
currently listed as sold out
on the retail website and isn't expected back in stock until August 15.
Is Fake News Washington Post being used as a lobbyist weapon against Congress to keep Politicians from looking into Amazon no-tax monopoly?

— Donald J. Trump (@realDonaldTrump) July 25, 2017
The toilet paper's massive success on Amazon is ironic given President Trump's frequent criticisms of Amazon CEO Jeff Bezos. For those who don't want to wait until August 15 to have Trump-related toilet paper to meet bathroom needs, Amazon seller American Art Classics has a
different Trump design in stock
, which will run those interested $12.95 for a roll. A similar
design featuring former President Barack Obama's visage
is also available for $3.99 a roll.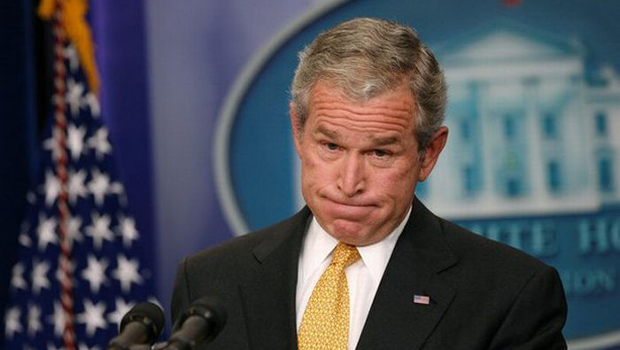 Can You Guess the Presidents From These Weird Facts?
Dwight D. Eisenhower, the 34th President of the United States, once said, "Any man who wants to be president is either an egomaniac or crazy." And, well, he might be onto something. We have compiled a list of weird and interesting facts about the many leaders of America. Pretty much all…
click here to read more