Adorable Toddler Gives Breakfast to California Firefighters Battling Carr Fire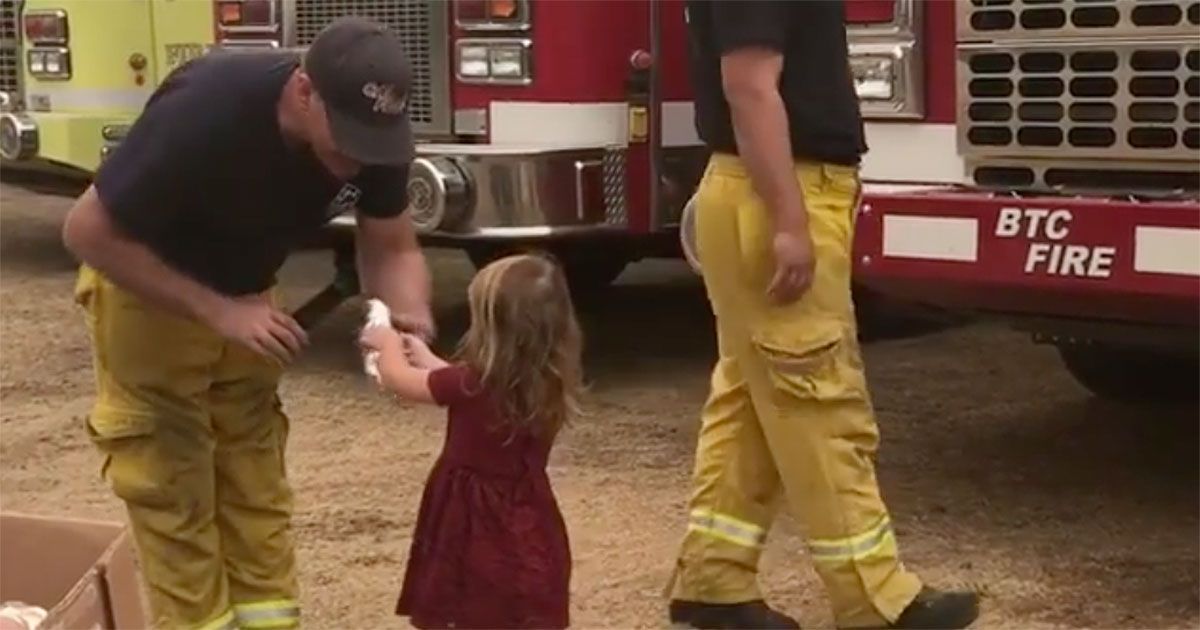 In the midst of horror and tragedy, a kind-hearted toddler named Gracie Lutz handed out breakfast burritos to California firefighters tackling the Carr Fire. In the now viral video below, the toddler feeds firefighters some breakfast at the Shasta District Fair & Event Center in Anderson, California.
Gracie's uncle, Cody, is a CAL FIRE engineer, ABC7 News reported, and another of her uncles is a water tender. Her grandfather, Jerry Hill, is a dozer operator.
As of press time, seven people have died in the Carr Fire, which has burned more than 160,000 acres. Check out the video below!
Credit: Chelsey Lutz via Storyful
Reader Interactions