How Much Do You Really Know About the JFK Assassination?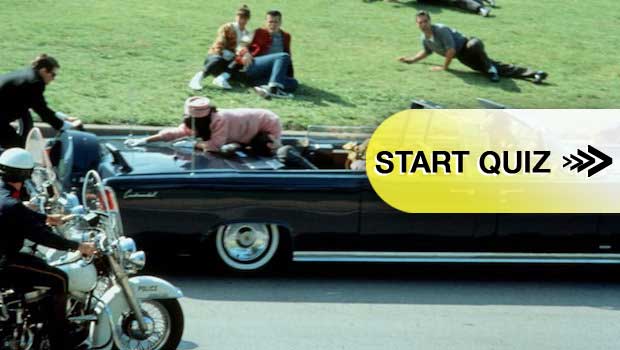 Source: PennLive
November 22, 1963, is a day that changed America forever.
President John F. Kennedy was gunned down — many would say in the prime of his presidency — by Lee Harvey Oswald in Dallas, Texas, … or was he? For the next five decades, many people would argue that there was more to Kennedy's assassination than meets the eye.
Before you give your opinion, how much do you really know about that dark day in Dallas and its aftermath? Take our quiz and cut through decades of myth to find out the real facts behind America's most infamous assassination.
Advertisement
Advertisement
Reader Interactions