During a time when Americans seem
more divided than ever
about issues of race and ethnicity, two families in California are proving that our differences can unite us. Jashandeep Kahlon celebrated 4th of July with his family at their home in Stockton, California, by listening to traditional Punjabi music in their garage. Meanwhile, his neighbors — who are of Mexican descent — began to play their culture's music and dance in the street. Within minutes, Kahlon and his family joined their neighbors in the street. "We would dance to their Mexican music and they would dance to our Punjabi music," Kahlon told California television station KNTV. "
We all were just having fun and enjoying it
." Kahlon's family taught their Mexican neighbors about Bhangra, a genre of Punjabi music. Reportedly, their neighbors were mastering part of the dance. As both families danced in the street, Kahlon — an international relations major and basketball player at San Francisco State University — recorded the entire multicultural celebration on his phone. He posted the video to Twitter and it went viral. "I never expected it to be like this," Kahlon told KNTV. As of July 20, the tweet received over
46,000 retweets and over 83,000 likes
.
BY FAR the best 4th of July I've been apart of, S/O to the Mexican neighbors across the street making this lit lmaooo pic.twitter.com/MGBKMkwq0r

— Jashandeep Kahlon (@JKahlon35) July 5, 2017
"
People probably think it's either really funny
or they like that two different cultures are having fun together," Kahlon told San Francisco television station KTVU. In the end, Kahlon recognized the importance of this timely celebration of two different minorities coming together as Americans. "If you really look at the big picture, these were two minorities that were celebrating the independence of America, and two cultures celebrating each other in a country where we're all the same people," Jashandeep Kahlon told KNTV.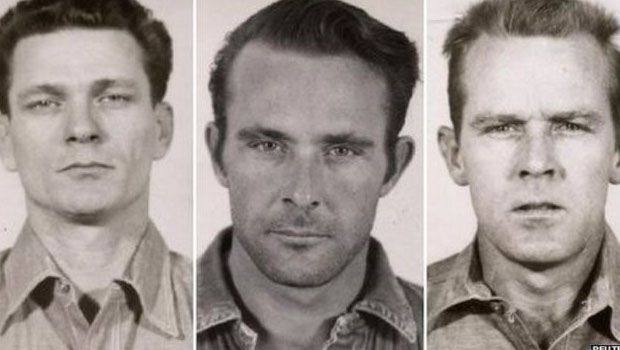 New Evidence Proves What Really Happened With the Escape From Alcatraz
The most famous escape from Alcatraz happened decades ago. In case you live under a rock, Alcatraz is a historic prison in San Francisco Bay, where many of America's most famous prisoners were held during 1934 to 1963. You wouldn't think that a maximum security prison located on an island in…
click here to read more